Me, my wardrobe and I
When it comes to my wardrobe and I you could say it's a personal love affair. We flirted for awhile back when I was five, a pink faux fur coat here or there, perhaps I was too young to know where it would all lead. My mum encouraged it, would you believe it? Now here I am today, inundated with clothing, surplus berets and a rack that's designed to withstand the pressures and toll of this addiction. Do I seek help? No, because clothing was one of the best things to ever happen to me.
I sat down with Jodi Melody last week and rattled off a few sentences on my notorious affair between me, my wardrobe and I. So welcome to my wardrobe, a peek into the garments that really get me going. You could call me a collector, it sounds better than a shopper.
Why is clothing important?
Clothing gives you the ability to create the best version of yourself - you're a walking art piece and the world is your runway. If Beyonce has Sasha Fierce than drop your mic because Style Shrimp is hitting the floor. She's quirky, cool and comfortable and knows how to schmooze an audience. She's me with a little more impact, flare and spunk - and she's never let me down.
What do you think your look says when people first meet you?
I imagine people get the impression that I'm really confident, and that's the point but it's not the reality. We all have these little things that make us feel a bit more special everyday, for some it's make up.
How do you feel about your look and social media?
I feel very primitive about my own look, clothing is the brand and the identity I present and it took me a while to realise that other people wanted in. Flattery at it's finest comes from replication but there's also a certain shock factor that comes with the influence. I urge people to take from many pools and pick what works for them, I will gladly be one of the many pools you dip your toes into.
Who are your style icons?
Think Bradshaw, Clueless. If we saw them in the bright age of millennial's we wouldn't blink and eyelid. Oh and Leandra Medine. They have personal style, a subtle flare for the finer things. I like that, no matter what era the looks they create are going to translate brilliantly. I want to be like that.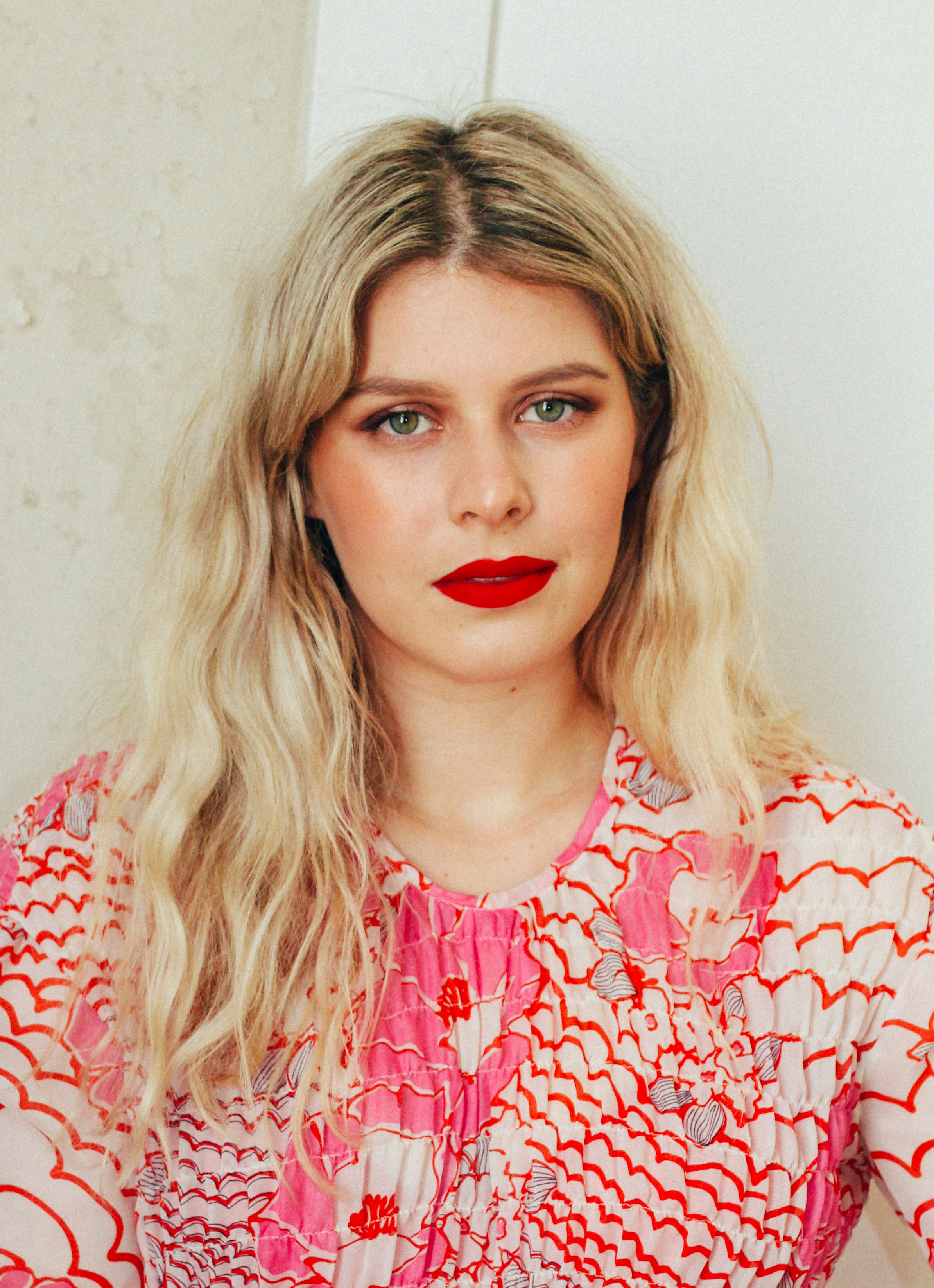 How did you find your own identity?
Finding my own identity developed within various retail environments. As a pudgy child I found myself graduating from Urban Angel with a one way ticket to nowhere. Clothing became a stressful ordeal, water works in changing rooms kind of drama. At as young as 8 years old you poke and prod at all things wrong with your body and you crave the high school years to bring some luck (they didn't). I probably didn't start to nail it until Year 10 when the restricting uniform had me yearning for a mufti day. When your body developed at a rate beyond your years and you spent your supposed "cute days" slipping into surf tees to cover up the scene of the crime - you're left with a lot of time to make up for, and make up for it I will!
What about your jobs?
Working in retail from the age of sixteen set me up for OTT lifestyle I lead now. Bright orange sky high wedges, matching lipstick and flower crowns - my confidence was unreal. I'm not suggesting you find yourself a pair of radical stompers (or do, you do you girl) but perhaps reflect on the last time you felt amazing, what were you wearing? Can you do it again? Can you do it everyday?
Do you think the way you dress influences your friends and other people around you?
I hope that I inspire people to be that little bit more fun and adventurous. I've noticed it in my friends, and it's really cool. Sometimes it's like watching a chain effect, person to person. If everything gets a little bit more colourful then I'm happy.
What would you tell your sixteen year old self?
You're going through a really ugly duckling stage right now - even mum says it. But you have no idea what you're in for - you're going to develop so much from this. One day boys are going to like you, it's gonna scare the shit out of you. Orange lipstick does suit you, don't listen to mum.
What's your advice to anyone seeking inspiration?
Ignore the "don'ts" and just do, do, do. A lot of magazines state the "rules" of style, where one particular body shape can't do this or that. Ignore it, ignore it all. If I followed guidelines according to Pinterest I'd be wearing tight, crop and ripped skinny jeans with a white tee. But guess what? There are no rules! Get up in the morning and dress for you, not society, not your mother and most certainly not the boy down the road sista.
Be the cover of the book you actually want to read. Everyday we sell ourselves, don't be phoney - be real, be you but if you're going out into the market don't under sell yourself.
Images by Jodi Melody