Theatrical Fashion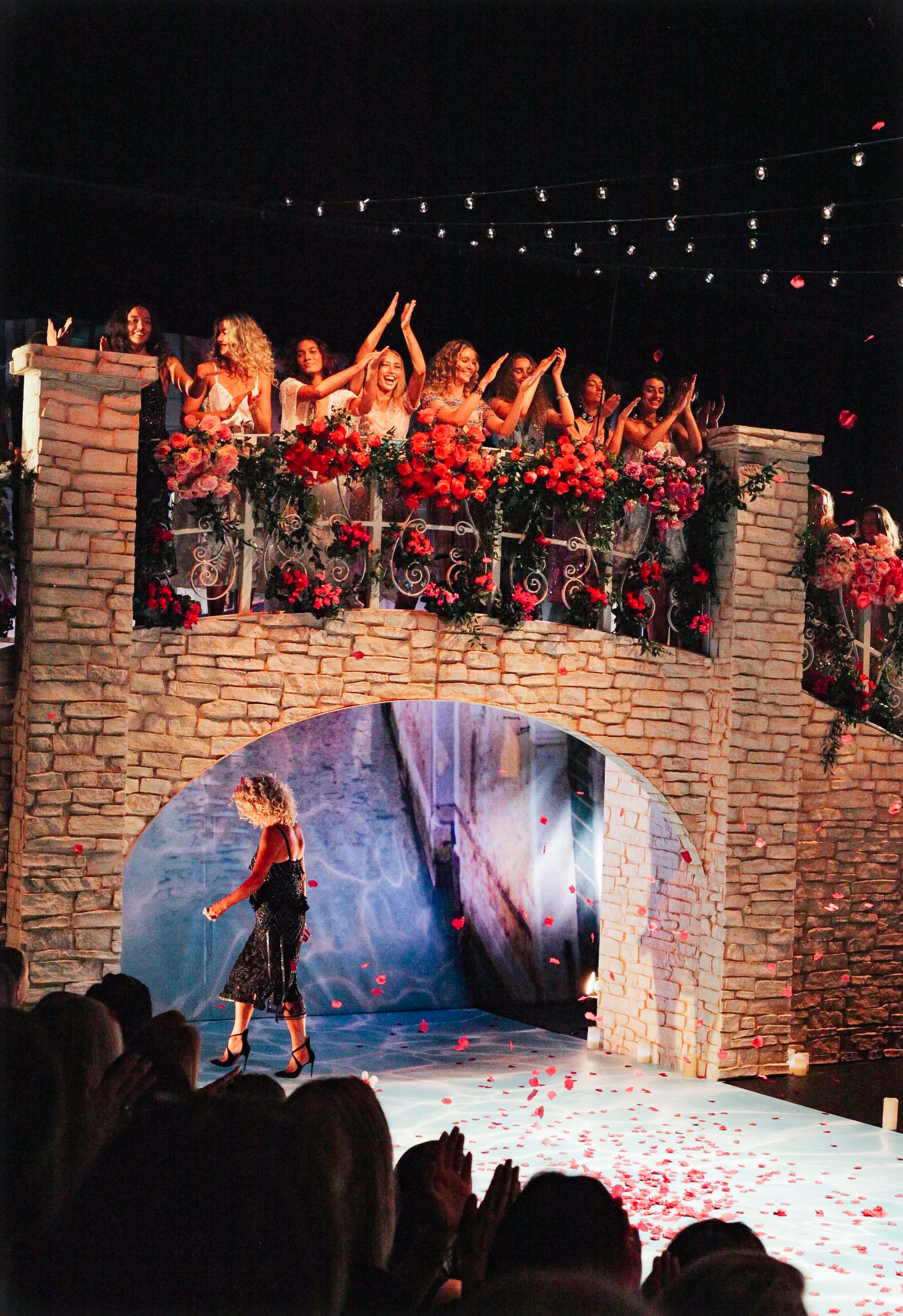 Images by Jodi Melody, 2017
If there's ever an excuse to put on false eyelashes and endure a few blisters - it's this. I won't beat around the bush here, I was beyond ecstatic to be invited to Theatre of Fashion, Trelise Cooper's latest fashion launch and boy should you be eager for this ones arrival. I was wedged between low key kiwi celebrities, rubbing shoulders between $20 glasses of champers (bloody tricked into paying top dollar, might I add) and getting pampered at the fun as heck OPI nail bar - a very cool idea. As a new to the scene blogger I'll count my bottom lucky for sliding into second row in prime seating to bask in the european floral summer that Cooper delivered - and who knew it wasn't just Jesus who could walk on water.
As we all know no one does sequins quite like Trelise and she sure knows how to glitter glam better than any scrapbooker I know. As a kiwi designer she's a stand out, always consistent and knows how to run a fashion show right. She's one heck of a talented woman, someone I've idolised for a long time, now after seeing mini Trelise's with tousled blonde locks working the runway I'm reaching for my spray can because as I learnt last night, bigger is better when it comes to hair!
Trelise Cooper delivered not only a show but an experience, a crucial point a lot of designers miss.
Here's my top picks of the night and a sneak peak at whats breaking the bank next season:
The red and sequin frill combination that opened the show had me wanting to glamorise my streetwear right then and there.
Electric pink power suits to take you from the office to the cat walk.
Accessories from the silky head scarves, oversized dramatic hats to my favourite daisy coloured hair pins - adorable!
Summer gingham check looks were flirty, fun and you can see a watermelon accompany this look perfectly next summer. I'll be adding some of these to my wardrobe for sure!
Overall her evening wear was stunning, sophisticated and curated and styled perfectly, much like the entire show. Well done Trelise - you're always one to inspire me.